Our International Advisory Board
Richard Wahlund – Richard holds a PhD from Stockholm School of Economics. Richard Wahlund is holder of the Bonnier Family Professor in Business Administration, especially media. He is also Head of the Department of Marketing and Strategy, and Head of the Center for Media and Economic Psychology at Stockholm School of Economics.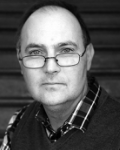 Mats Brenner – Mats is working full time at the university of Gävle since the year 2000, and from 2006 and onwards he has been working as ICT-pedagogue at Learning Center – a departement that supplies teachers and students with information- and knowledge of ICT.
Marla Stafford – Marla is the Great Oaks Foundation Professor of Marketing, Senior Research Fellow with the Le Bonheur Center for Healthcare Economics, Chair of the Department of Marketing & Supply Chain Management and Affiliate Faculty in the School of Public Health.
Allard Bijlsma – Allard specializes in the interface between ICT and educational didactics. Has long been active as a teacher at the College of Higher Education (NHL/Stenden). He has co-developed several test systems and is specialized in test construction and test conversion. He now is an independent advisor in test construction.
Margot Racat – Margot holds a PhD from the IDRAC Business School, University Lyon 3 and associate researcher at Magellan Research Center. Margot is conducting research focusing on the interaction between human senses and digital environments. She has a special interest in human computer interaction, virtual and augmented reality as well as robotics.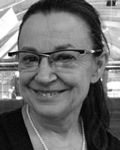 Ebba Ossiannilsson – Ebba holds a PhD from Oulu University. She serves as a quality reviewer in open online learning including OER and  MOOCs, for The International Council for Online and  Distance Education (ICDE) and for the European Association of Distance Teaching Universities (EADTU). She is an independent advisor in open online learning, especially on quality.
Nuno Moutinho – Nuno is completely passionate about digital media and education. He has been the school leader of the escolaglobal® group since 2003, professor at the School of Economics and Management (University of Porto) since 1996, member of the board of the Portuguese Association of Communication Sciences since 2015 and President of the Visionarium Association since 2019.
Mattias Svahn – Mattias holds a PhD from Stockholm School of Economics. His research focuses on mobile-media and in particular ambient media, internet-of-things media and games. Previously he has been senior coordinator of European Union framework projects. In his free time Mattias enjoys trance running, playing squash and detective stories.
Thashmee Karunaratne – Thashmee is currently conducting post doctoral research in the field of Learning analytics and educational data mining in the Department of Computer and Systems Sciences (DSV), Stockholm University, with Associate professor Henrik Hansson in the ICT for Development group at DSV.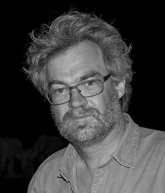 Henrik Hansson – Henrik is associate professor at the department of computer and systems sciences, Stockholm University. He is coordinator of the research group "ICT for Development" and also a member of another research group "Technology enhanced learning".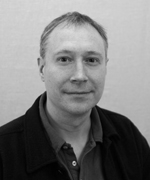 Carl-Magnus Häggström – Carl-Magnus is a developer of examinations at the Institute for Behavioral science analysis at Umeå university. He is currently working with the swedish national exams within the subject of mathematics for gymnasium.