Our International Advisory Board
Richard Wahlund – Richard holds a PhD from Stockholm School of Economics. Richard Wahlund is holder of the Bonnier Family Professor in Business Administration, especially media. He is also Head of the Department of Marketing and Strategy, and Head of the Center for Media and Economic Psychology at Stockholm School of Economics.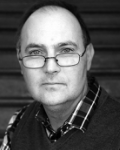 Mats Brenner – Mats is distinguished ICT Strategist at the Karolinska Institute in Stockholm and a thought leader in education technology. Previously he has been ICT Specialist at MCSM University and the University of Gävle. Brenner is one of the authors of the Swedish Strategy guidelines for digital assessment in higher eduction. His speciality areas are digital assessment processes, hybrid learning and Learning Analytics.
Marla Stafford – Marla is the Great Oaks Foundation Professor of Marketing, Senior Research Fellow with the Le Bonheur Center for Healthcare Economics, Chair of the Department of Marketing & Supply Chain Management and Affiliate Faculty in the School of Public Health.
Tamer Erzurumlu – Tamer is an experienced and successful business development executive within the Cloud/Software/IT industry supporting partners in realizing significant market opportunities. Opening new countries for the Microsoft business, establishment of Microsoft subsidiaries or building new businesses within Microsoft like the Microsoft Refurbisher Program are a few of his accomplishments.
Margot Racat – Margot holds a PhD from the IDRAC Business School, University Lyon 3 and associate researcher at Magellan Research Center. Margot is conducting research focusing on the interaction between human senses and digital environments. She has a special interest in human computer interaction, virtual and augmented reality as well as robotics.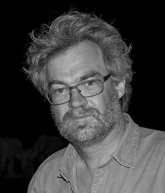 Henrik Hansson – Henrik holds a PhD from Stockholm University and is Professor at the department of computer and systems sciences. He has conducted R&D since 25 years related to ICT and has designed several innovative ICT systems for higher education. He strongly believes that high quality eduction for all creates a better world.
Nuno Moutinho – Nuno is completely passionate about digital media and education. He has been the school leader of the escolaglobal® group since 2003, professor at the School of Economics and Management (University of Porto) since 1996, member of the board of the Portuguese Association of Communication Sciences since 2015 and President of the Visionarium Association since 2019.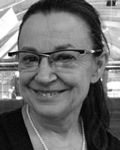 Ebba Ossiannilsson – Ebba holds a PhD from Oulu University. She serves as a quality reviewer in open online learning including OER and  MOOCs, for The International Council for Online and  Distance Education (ICDE) and for the European Association of Distance Teaching Universities (EADTU). She is an independent advisor in open online learning, especially on quality.
Thashmee Karunaratne – Thashmee is currently conducting post doctoral research in the field of Learning analytics and educational data mining in the Department of Computer and Systems Sciences (DSV), Stockholm University, with Associate professor Henrik Hansson in the ICT for Development group at DSV.
Allard Bijlsma – Allard specializes in the interface between ICT and educational didactics. Has long been active as a teacher at the College of Higher Education (NHL/Stenden). He has co-developed several test systems and is specialized in test construction and test conversion. He now is an independent advisor in test construction.
Steve Molyneux – Steve is Microsoft Professor Emeritus in Advanced Learning Technologies and co-founder of Tablet Academy. He is a former advisor to the UK Dept of Education and Ministry of Defence on learning technologies. He believes that 21st century education should have a firm grounding in deep pedagogy and not just driven by technology.
Mattias Svahn – Mattias holds a PhD from Stockholm School of Economics. His research focuses on mobile-media and in particular ambient media, internet-of-things media and games. Previously he has been senior coordinator of European Union framework projects. In his free time Mattias enjoys trance running, playing squash and detective stories.